EDIT MAIN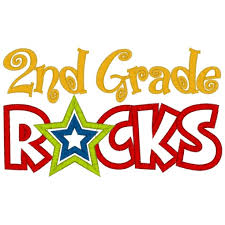 Hopefully this page will answer some questions you may have about 2ndgrade.
SCHOOL HOURS
As students arrive before 7:45, they will go to the cafeteria. A second grade teacher will walk them to the room at 7:45. Your child will need to go to the office to get a tardy slip if he/she arrives after 8:00. We dismiss walkers and bus riders at 2:55 and car riders at 3:00.
LUNCH
Our lunchtime begins at 12:25 -12:55. If you would like to eat lunch with your child and would like a school lunch, please send a note or call the office.
SNACKS
Since we have a late lunch, please send a nutritious snack that they can eat in the morning. Each child will be responsible for bringing his/her own snack. Also, your child may bring a bottle of water to keep at his/her desk each day. Please make sure that it has a sports lid on it to prevent spills.
GRIZZLY FOLDERS
Grizzly folders will go home Monday through Friday with any notes and homework. Please look over the completed (graded) work in these folders and keep it. Return the folder to school each day with completed homework, items to be returned to the office or lunch money each day.
RECESS
Our recess will be at 1:00 – 1:20 each day. Please dress your child for the weather. We'll go out if the temperature is 32 degrees or higher.
ENCORE
Please make sure your child wears tennis shoes on their PE days.