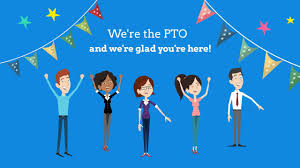 Welcome to Washington Elementary PTO's Site!
At Washington, we have a small but mighty group of parents and teachers that work together. That group is the PTO. It is easy to get involved and we need you!
We want you to get involved in a way that best matches your schedule and interests.
There are many ways you can help and a variety of different volunteer opportunities.
You can participate in as many activities as you like or feel free to suggest an alternative way that you would like to be involved. We appreciate your involvement, and your kids will too!
To learn more about the PTO and the different ways you can be involved, check out the 2019-2020 PTO Packet which includes a PTO FAQ section, Descriptions of the Volunteer Opportunities, as well as the school and district calendars.
If you have any questions, comments, or concerns, please feel free to contact any PTO Officer:
Lastly, join us on Facebook! It's a Closed Group, but simply ask to Join and Your Request Will Be Approved in a Timely Manner.