MARK YOUR CALENDARS!! November 14 - 17 our Scholastic Book Fair will be this week on Monday-Thursday! Students shop during regular Encore time and during Free Flow hours. -No book check-out during Encore because of Book Fair. -Book Fair closes Thursday afternoon at 3:00 pm.

CLASSROOM FALL PARTY TIMES - FRIDAY, OCTOBER 28th Class party times! K-11:55-12:55 1st-1:00-2:00 2nd-1:45-2:45 3rd-2:00-3:00 4th-1:30-2:30

COSTUMES ON HALLOWEEN - Monday, October 31st If your kiddo would like to wear a costume to school on Halloween, please keep the following guidelines in mind: The costume should be associated with a character in a book. Need help with a book? Just ask! NO masks NO swords, ninja stars, or other costume weapons NO candy

PICTURE RETAKES will be Thursday, October 27th

WEDNESDAY, OCTOBER 26th is the 4th Grade Musical Performance, "Down Home in Arkansas", from 6:00 PM — 7:00 PM.

SAVE THE DATE - for our FALL FESTIVAL that will be on Friday, October 28th from 6 - 8 pm in the Gym. AND DONATE! We are kindly asking for donations of the following by grade: Kindergarten/1st: candy bags 2nd/3rd: individualized wrapped small bags of chips 4th: cookies/brownies All donations are due by Wednesday, October 26th. Watch for more information including ticket sales to come in your child(ren)'s Monday folder, Facebook and on the school's website.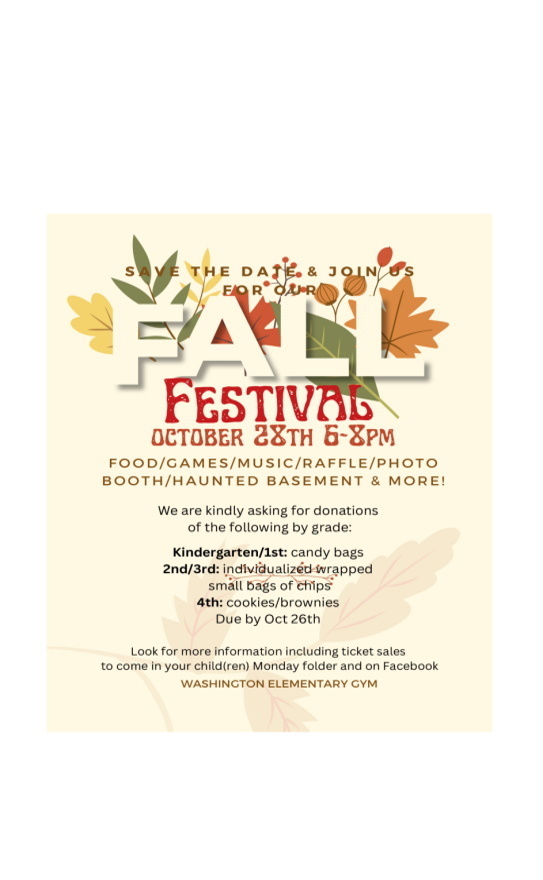 Washington Elementary recognizes October as National School Principals Month. Each October, National Principals Month recognizes principals' essential role in making a school great. We are thankful for our outstanding Fayetteville Public School District's principals who make a difference in the lives of students and staff members every day. Principals are among the hardest working, yet often least recognized, individuals in education. They set the academic foundation to create the best educational framework for students. It's important that we celebrate them! Claire Garrett replaces Ashley McLarty at Washington Elementary. Ms. McLarty retired after 27 years with the district. Mrs. Garrett has served as assistant principal at Root Elementary School since 2017. She previously served as a special services designee and as a special education paraprofessional. Garrett received her bachelor's degree in education from the University of Arkansas and her master's degree in educational leadership from Arkansas State University. Let Mrs. Garrett know how much you appreciate her!

REMINDER! TOMORROW, SEPT 29, IS THE WASHINGTON WILDCAT FAMILY NIGHT from 4:30 - 11 :00 PM. This is a PTO fundraiser for our school. It is at Big Box Karaoke, 115 N. Block Ave., Fayetteville, AR 50% of karaoke fees will be donated to Washington Elementary!

Chef Getzin and the Fayetteville High School Child Nutrition staff are hard at work today preparing meals for students and staff! Chef Getzin is here working with the Child Nutrition Department, thanks to a generous grant funded and supported by the Lifetime Foundation. Today is an Asian-themed lunch: Sweet and Sour Chicken Spicy Orange Chicken Fried or Steamed Rice Stir-Fry Fresh Vegetables & Egg Rolls Many thanks to Chef Getzin and the Lifetime Foundation for this great opportunity!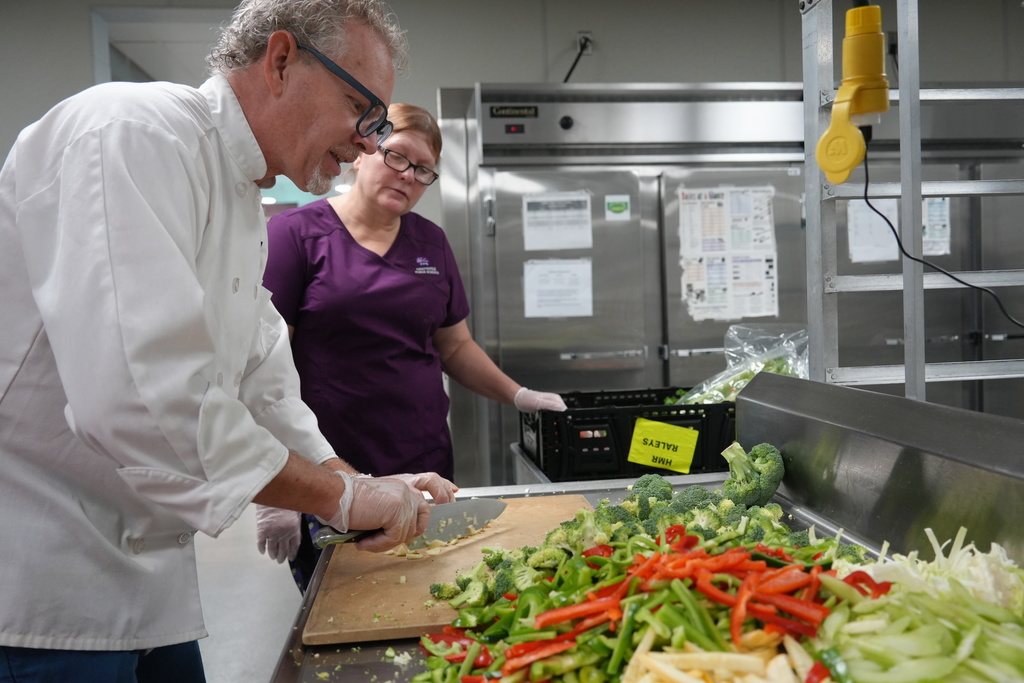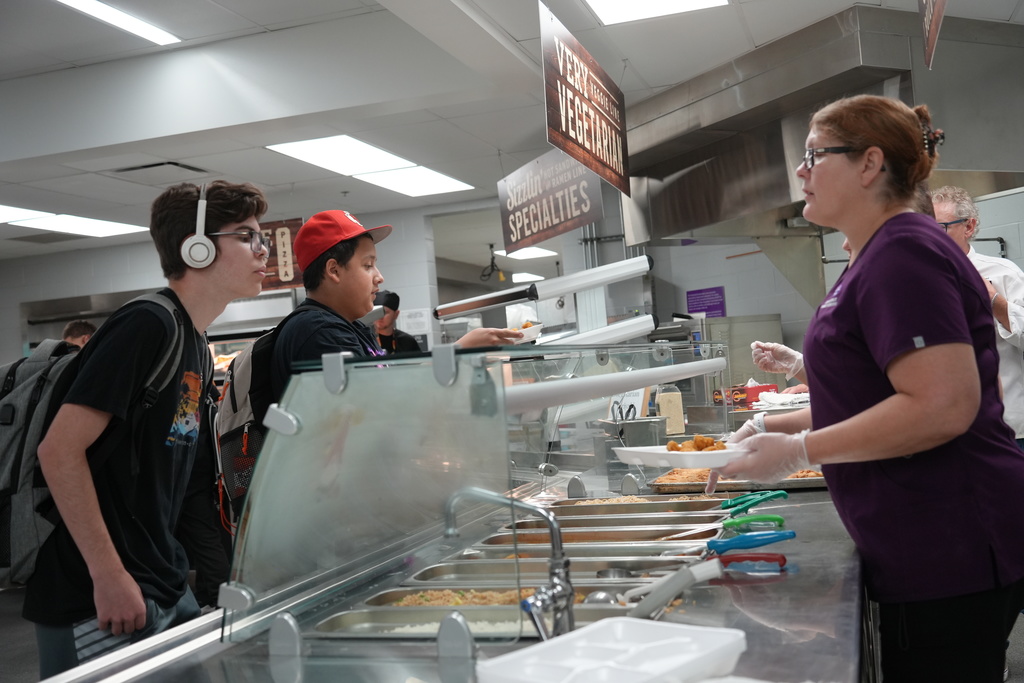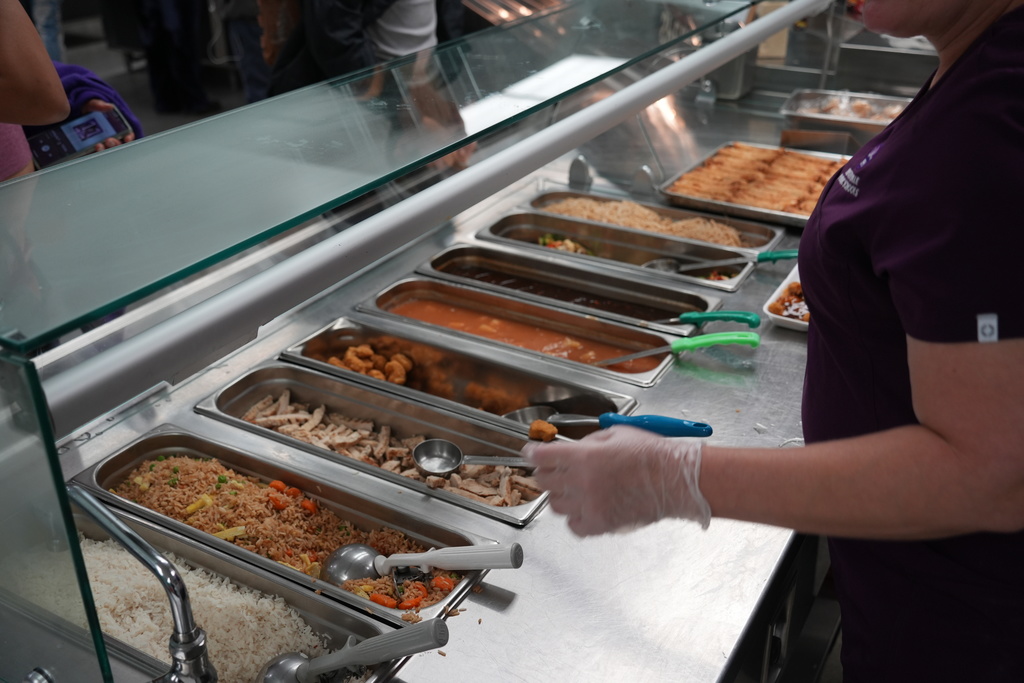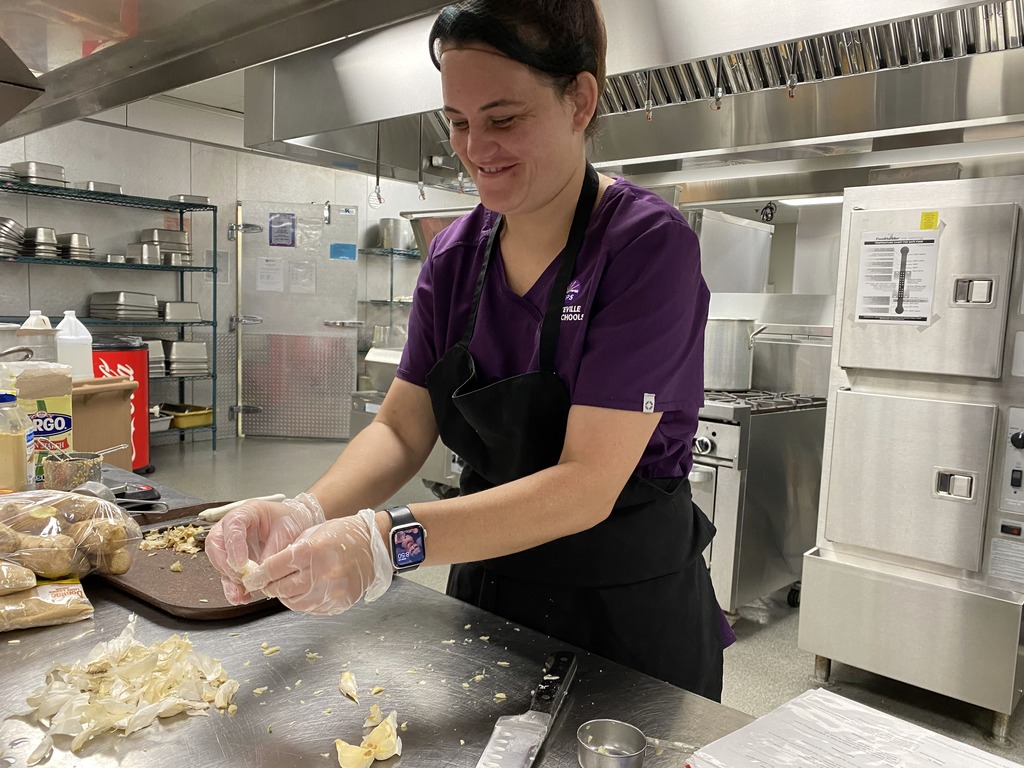 FPS Child Nutrition staff enjoyed hands-on professional development with chef Kent Getzin. Chef Getzin joins us from Chelan, Washington, thanks to a generous grant funded and supported by the Lifetime Foundation. The Child Nutrition staff was instructed to create original recipes after learning about the fundamentals of taste physiology and flavor development. Food was then prepared by staff using the new recipes, and staff members all sampled the food in a taste test. Recipes approved by the staff will be used throughout the district in our lunch program!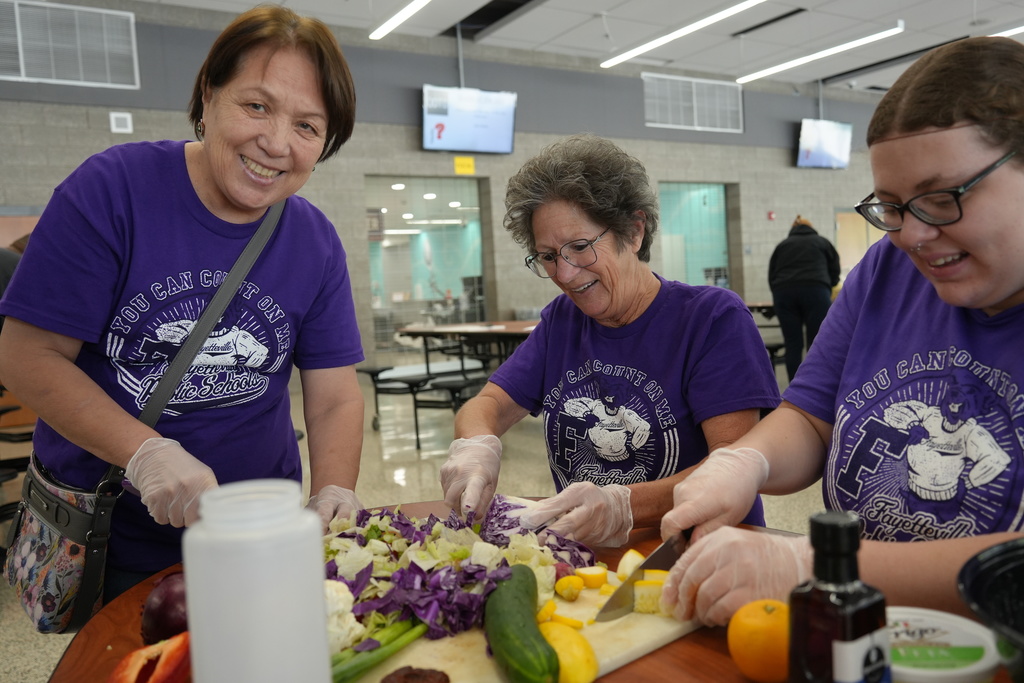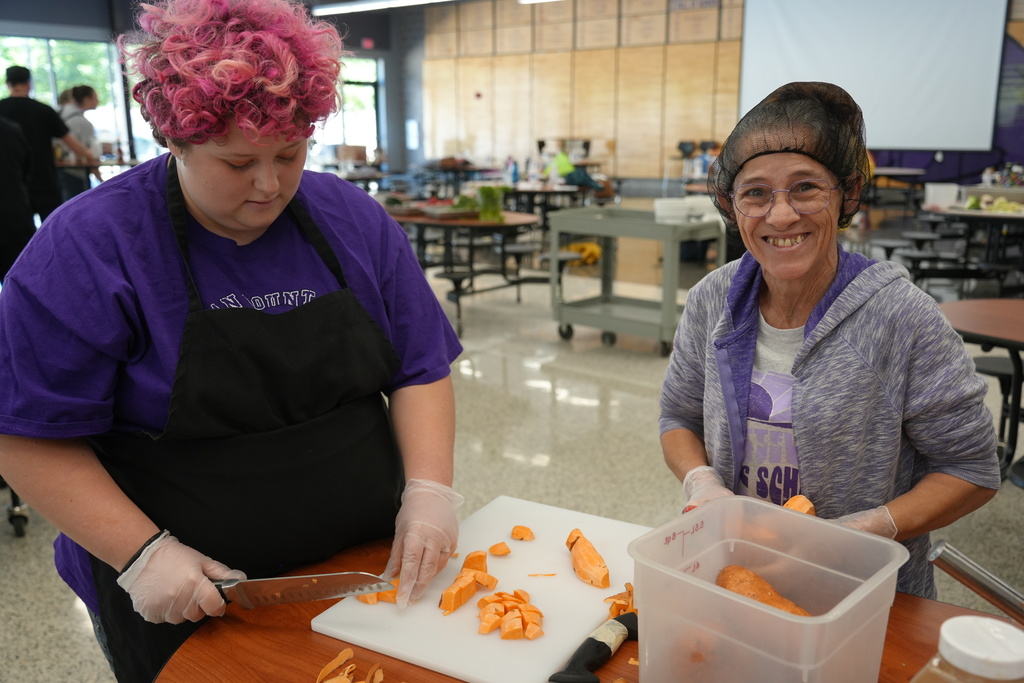 Friday, September 23 will be an Online Learning Day for our staff members. Students will not attend school on Friday.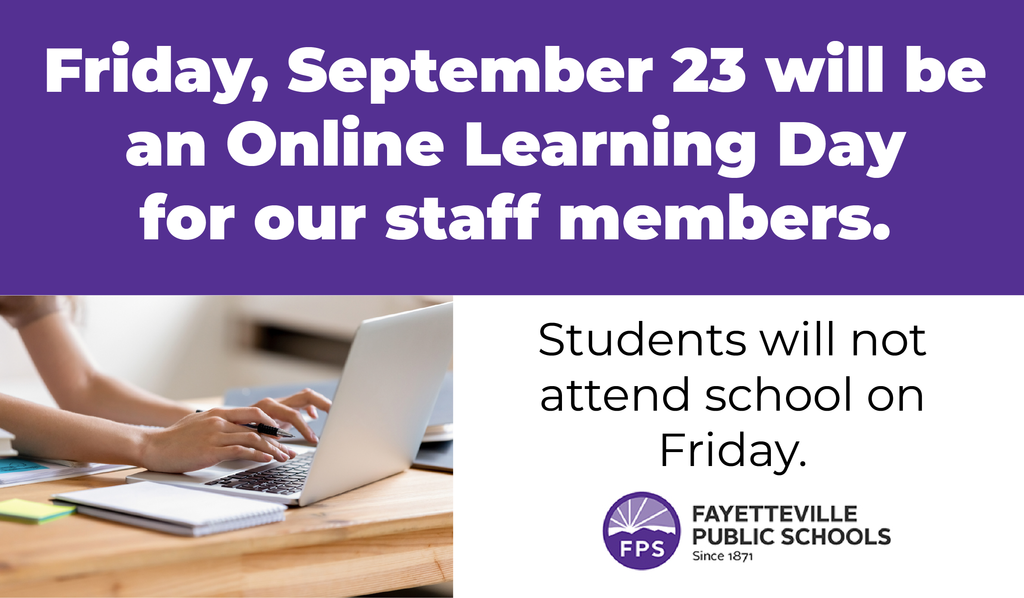 Washington "Socktober" Sock Drive - October 1st - 31st. Bring sock donations the whole month of October. OCTOBER is also National School Principal Month!

Washington Food Drive - October 1st - 31st. Bring Boxes of Mac and Cheese.

MARK YOUR CALENDARS! Washington Wildcat Family Night is Thursday, September 29th 4:30 - 11:00 pm. This is a PTO fundraiser for the school. Grab the whole family and book a karaoke box to sing your hearts out, eat some delicious food and support our Wildcats! 50% of karaoke fees will be donated to Washington Elementary!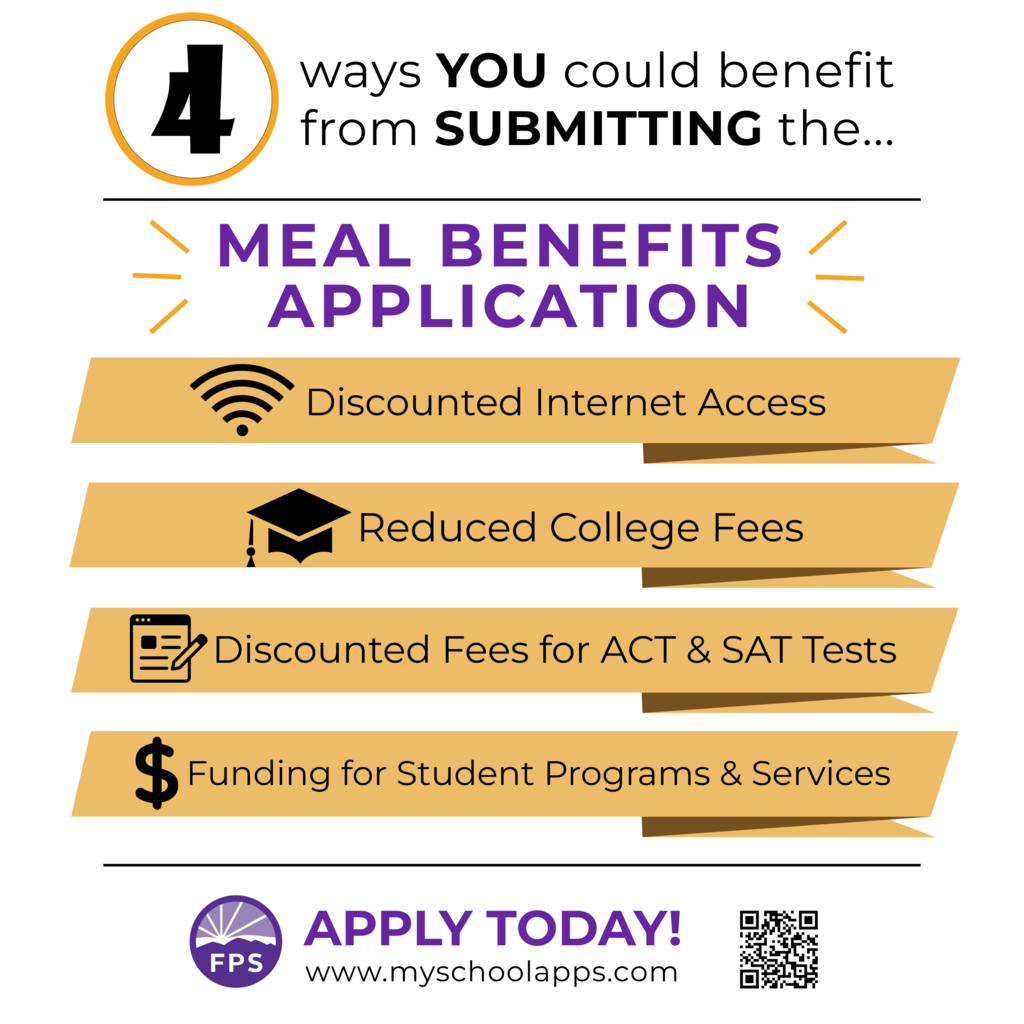 TEACHER INSERVICE - NO SCHOOL Friday, September 23rd

Wednesday, September 7th Learning Launch at Washington Elementary! Start: 5:30 End: 6:30 We will explore our curriculum, Title I, & learn about how you can get involved with PTO! Eureka Pizza Provided!!!

FRIDAY, SEPTEMBER 16 is Health Fair Day - MARK YOUR CALENDARS!


MARK YOUR CALENDAR Sep 21 & 22 - Washington - Parent/Teacher Conferences Wednesday. Sept. 21 & Thursday, Sept 22 3:15 PM — 6:15 PM Washington - Teacher Inservice - No School on Friday, Sept 23 rd ALL DAY